Messaging
Overview
Automatically send receipt and reminder emails to your customers.
Messaging allows you to easily configure what emails you would like to send to your customers. You can send receipts, unsuccessful payment and reminder messages.
---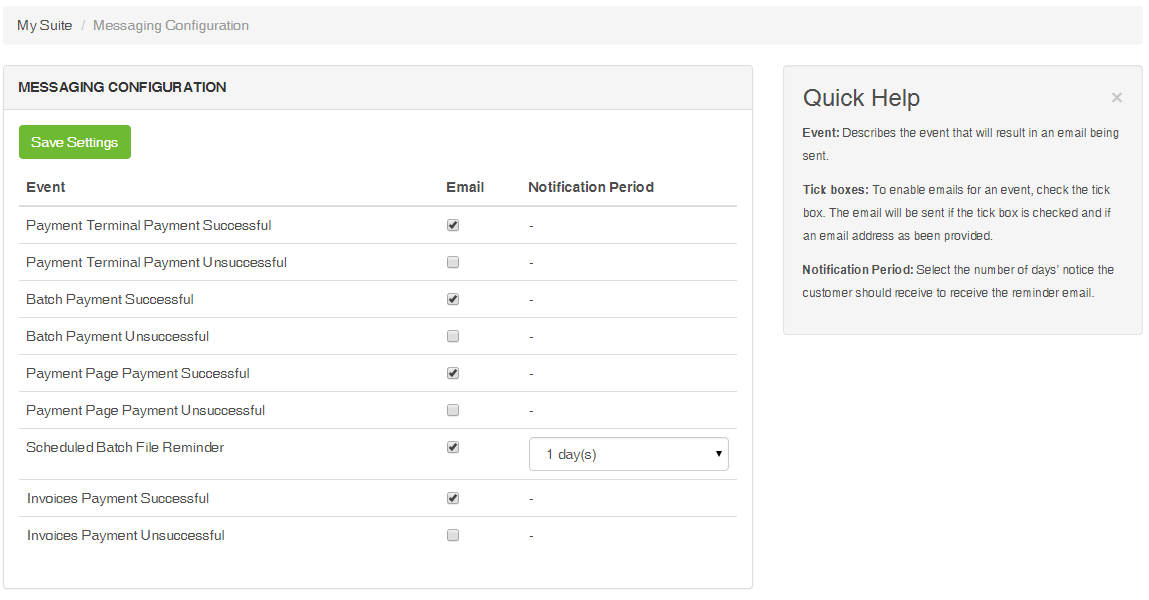 ---
Features
Easy configuration to enable or disable messaging events
Choose to remind your customers of an upcoming payment one to seven days before you charge their account
Upload your logo to be displayed at the top of the messages.
---
How Do I Get Started
1.

Click on the Start Free Trial or Register Now button to start the process.

2.

Configure your messaging events
---
---
FAQs
You can turn off all messaging events.
Yes, you can easily disable the messaging events for unsuccessful payments.