MySuite
Overview
Quickly find your favourite MerchantSuite feature in the MySuite portal.
In the MySuite Portal you can access and configure your MerchantSuite products and services. You can also import and export files, access reports, search for transactions and manage your users.
---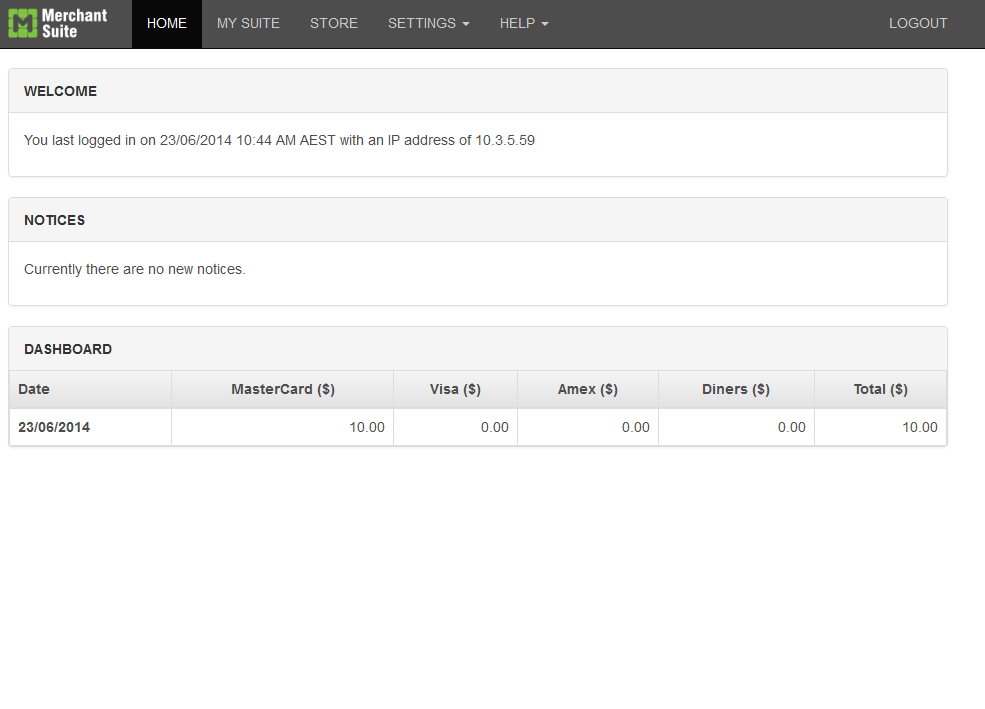 ---
Features
Easy to use
Update and manage your MerchantSuite membership
View and download reports, search for all of your transactions.
Secure - PCI DSS Level 1 Compliant
---
How Do I Get Started
1.

Click on the Start Free Trial or Register Now button to start the process.

2.

Log into the MySuite Portal
---
Technical Requirements
Your Business Needs: Any internet enabled device that supports secure browsing. Visit the Help page to view the supported browsers.
---
---
FAQs
The Payment Card Industry Data Security Standards govern the credit card security standards for all entities that handle card data. The PCI Security Standards Council website contains more information.
https://www.pcisecuritystandards.org/index.php
Yes, MerchantSuite is Level 1 PCI DSS compliant.
A settlement report is available from the MySuite Portal the next morning. The total amount reported is the amount that will be settled to your settlement account.
Settlement is performed by your bank and/or your Charge Card Company. MerchantSuite does not delay settlement.